Monitoring of the Helsinki district heating network now even more effective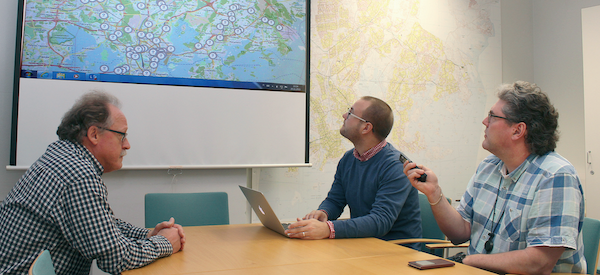 "Labkotec's staff are highly skilled, and the challenges encountered have been successfully solved together. We have kept to what we have promised."
Helen Ltd district heating network which has been proved to produce the best city in the world, is monitoring with Labkotec's solutions.
"The LabkoNet® remote monitoring system makes it possible to conveniently pinpoint real-time well alarms on a map view. Check-up visits are therefore avoided and costly damage to the equipment is prevented", says Markku Åkerlund.
Waterproof benefits 
The installation of the monitoring equipment was commenced in 2012, and the system has been constantly expanded since then. The resources spent on regular inspections can now be allocated elsewhere.
On-site visits are now only necessary in the event of alarms or in connection with annual maintenance. Considering that as many as 12 visits were previously made on-site whereas now, in the best scenario only one visit is necessary, the saving are considerable given there are 100 wells and 40 installers. The monitoring system also protects the actuators at the wells worth tens of thousands of euros.
Listening to the customer 
"The system installations, commissioning and maintenance have gone well. Labkotec's staff are highly skilled, and the challenges encountered have been successfully solved together. We have kept to what we have promised," says Markku.
"LabkoNet® 4 does not leave you cold. It is a viable solution for a utility company like us."